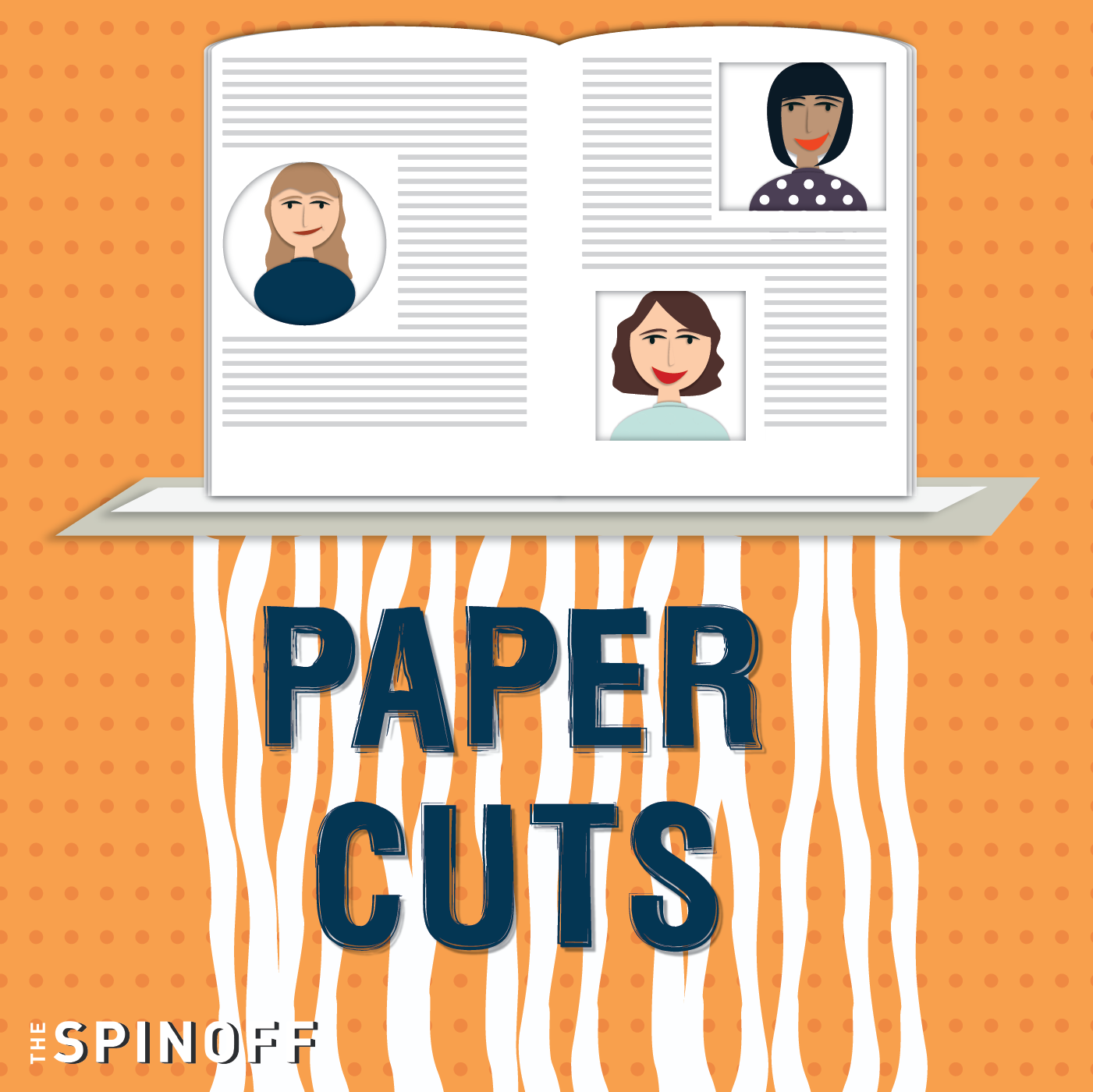 Papercuts #10: Cutting to the Chase
Papercuts is here for your February book news and recommendations.
We chat about The Ockhams longlist,Jacqui Sturm, dear Peter Wells and Ashleigh Young.
As well as your usual book reviews and a bonkers Who the Fuck Is?, that could almost be a psychological thriller.
Thank you Mātātuhi Foundation for your support, The Spinoff and Tina!

Book News
- James K Baxter week on The Spinoff. Our favourite
piece is this one
about Jacqui Sturm.
- Ashleigh Young - is the new(ish) Spinoff poetry editor. Here's
her first column
in Canvas.
In Extremis: The Life of War Correspondent Marie Colvin
Lindsey Hilsum
Vintage, 2018
Written by fellow foreign correspondent Lindsey Hilsum, this is the story of the most daring war reporter of her age. Drawing on unpublished diaries and notebooks, and interviews with Marie's friends, family and colleagues, In Extremis is the story of our turbulent age, and the life of a woman who defied convention.
Format: Hardback
Price: $55.00 
Book reviews
LK: Women in the Field, One and Two / Thomasin Sleigh
Lawrence & Gibson, 2018
JT: The Age of Light by Whitney Scharer - also mentions Never Anyone But You by Rupert Thompson

KD: A Mistake - Carl Shuker (pub March 14)
Who the fuck is...
We love this piece in The Listener by Michele Hewiston
Not Books
LK: Roma on Netflix

JT: NARRATIVE MUSE - book and movie matcher is now launched
KD: How to Fail pod by Elizabeth Day